https://www.youtube.com/watch?v=nCa_0dIMq6k
A good story starts with Eet Mee
About us
'Bringing people together through food. The Eet Mee Foundation was established in 2009 with this motto in mind. Eet Mee brings people together through informal dinners at home. It has been a great way to connect people for over ten years.
Our team
Eet Mee would not be a successful organization without the help of our  team of around fifteen volunteers. They act as a matchmaker,  provide help for people who cannot create their own online profile and also help to make Eet Mee more recognizable 
Our team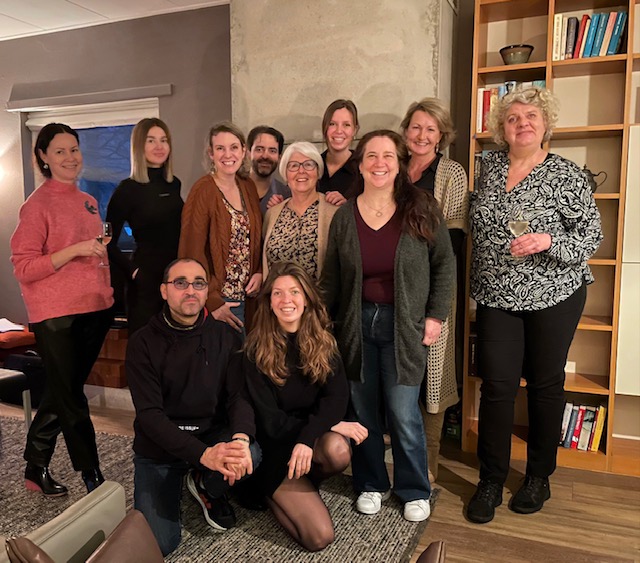 Founded in 2009 as a non-profit foundation.

Started in the Utrecht region and since then has expanded nationally.

Personalized matchmaking.
More than 10.000 successful personalized matches.

One of the winners of the Sociale Groningse Ondernemers Challenge (Groningen's Social Entrepreneurs Challenge) in 2020, with this initiative the municipality of Groningen supports us in making Groningen more social.

Received the Rode Pluim 2019 from GroenLinks Zeist as an initiative that contributes in making Zeist more social.

'Eet mee! Vaste gast', which is a matchmaking service for vulnerable elderly people who are looking for a permanent host address to eat with in the neighborhood, was nominated by Monuta Helpt in Nieuwegein as the Applicant of the year 2017.

'Come and Eat', which is a matchmaking between the refugees in Utrecht emergency shelters and the residents of Utrecht, won the Tolerantieprijs Utrecht (Tolerance Award Utrecht) in 2016. 'Come and Eat' was organized together with Present Utrecht. Also, it was recognized as an excellent method to reduce prejudice.

Winner of the WijMakenUtrecht (WeMakeUtrecht) trophy 2014 as the best social initiative that makes the municipality of Utrecht more attractive.

Nominated for the Tolerantieprijs Utrecht (Tolerance Award Utrecht) in 2011 and 2013, as well as for the JijMaaktUtrecht (YouMakeUtrecht) trophy 2013.
Dare to dream

How nice would it be if it is considered normal to have dinner with your neighbors? What if 200 people in your neighborhood are saying: "Great, I'm in!" What if this is happening in 400 towns or cities? We dare to dream. Dare to dream with us? Please create your profile now. Invite your neighbours and friends to join and share our posts on Facebook and Instagram.
Annelies Kastein
Director of Stichting Eet Mee
"I always heard people say: "Everyone is living on their own island, but it should not be like that." I was looking for a method to encourage meetings. And what's more common to everyone than food? I applied for a subsidy and that's how the Eet Mee Foundation started. Based on this idea, we successfully connect people and contribute to community building."
Do you want to know more about the foundation or Annelies? Please send your email to: annelies@eetmee.nl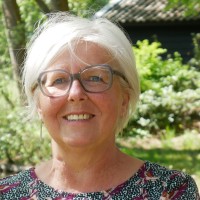 Annelies Kastein
Director Stichting Eet Mee
Mission
As a committed volunteer organization, we want to connect as many people as possible in a warm, homely atmosphere. This is done by matching the host adresses and the guests in a reliable and professional manner for a pleasant dinner at someone's place or via video, just for once or on a regular basis. We contribute to the creation of new social relationships, which results in more pleasure and more enjoyment. Together we connect the society.
Research on volunteer effort of the Utrecht residents to help refugees

What are the motivations, experiences, and wishes of Utrecht residents who volunteer to help refugees?  Stichting Eet Mee, Present Utrecht en Taal Doet Meer conducted this research in 2016. Please click on the link to download the Research report  (in Dutch) and the appendix (in Dutch).
Annual report and more information
Are you interested in our annual report (in Dutch)? Please contact us and we will send it to you.
For more information, please contact us via the contact form.