https://www.youtube.com/watch?v=nCa_0dIMq6k
Dutch residents invite Ukrainians at their home
Join Ukrainians For Dinner
Reception centres for  Ukrainians have been opened in many municipalities. To offer them a moment to meet local people in a homely atmosphere, Eet Mee is organising Ukrainians for Dinner. For people living in the Netherlands, this is an opportunity to do something for the Ukrainians and to get to know the people behind the sad stories in the news.
What is Ukrainians For Dinner?
As a Ukrainian, you will be warmly welcomed by people who are happy to invite you at their home, to share a meal and a conversation. You can also cook together. It gives you the opportunity to get to know people and it is also a first introduction to Dutch culture.
As a Dutch resident, you invite Ukrainian people to have dinner with you and experience a cosy atmosphere in a homely environment. You either cook something delicious for your guests or do the cooking together with them.
Бажаєте більше інформації українською? Тоді дзвоніть нам за номером +31302213498 або надішліть електронного листа на адресу vluchteling@eetmee.nl. Наші співробітники можуть відповісти на ваші запитання українською мовою.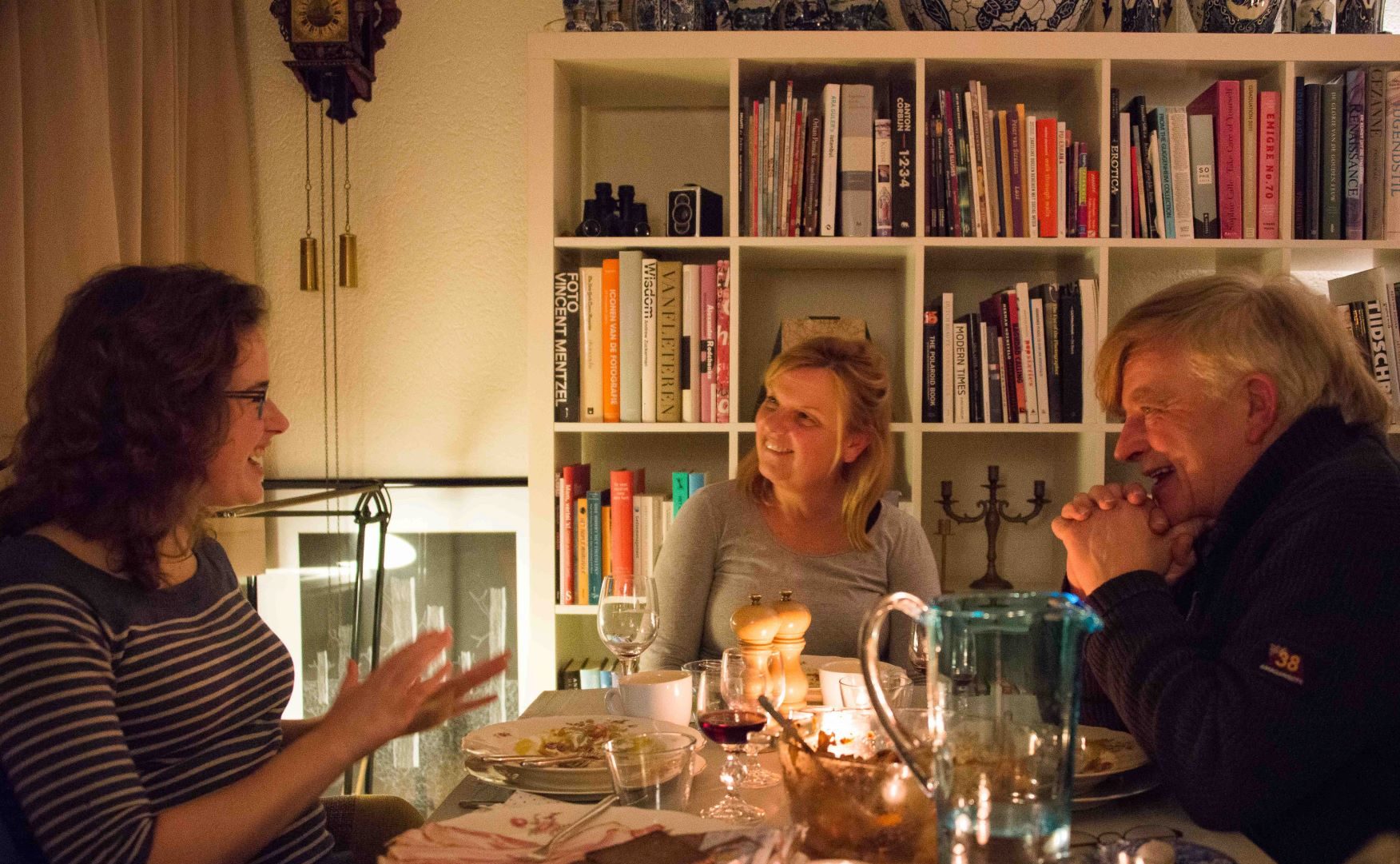 How can you join Ukrainians For Dinner?
Guest: Sign up using the form on this page. We will then put you in touch with Dutch residents who would be happy to welcome you to come and eat with them. They will contact you as soon as possible with the dining date. Of course, you can participate more frequently with such dinners. Expectations:
You register the number of people who will come with you for dinner.
Once you have received your dining address details from us, your hosts will contact you as soon as possible for an appointment at their earliest convenience.
You will be picked up and brought back afterwards by your hosts.
Host: Please register using the form on this page. We will then put you in touch with refugees from Ukraine who would like to come and eat. Together you choose a meal date and a time to pick them up. We have some extra tips for you to ensure the dinner will be a success for both you and for your guests. And of course, you can organise such dinners more frequently. Expectations:
You indicate how many people you wish to invite.
Once you have received the details of your guests, please contact them as soon as possible to arrange an appointment at your earliest convenience.
As a host address, you pick up your guests yourself, and afterwards you also return them to the reception location.
You can either pick up your guests by car or by public transport. If you live close by you can walk. You ensure that the journey is as comfortable as possible for them.
Registration
Please complete the form. We will then contact you with further information.