https://www.youtube.com/watch?v=nCa_0dIMq6k
A good story begins with Eet Mee
Our team 
The Eet Mee team consists of the director/initiator Annelies Kastein and approximately 15 volunteers. Without their enthusiastic efforts, Eet Mee would not be successful and might not even exist anymore. The volunteers support the foundation in various ways, for instance: providing assistance in the matchmaking process for people with low digital literacy, promoting activities in the district, updating the website, writing press releases, and creating videos. 
Eet Mee Volunteer reviews
"It is a wonderful way to connect with different types of people." 

 

"I meet people I don't meet in my daily life." 

 

"Working for a good cause in an environment, in which nice atmosphere, humanity, and quality are central" 

 

"I think it is important to contribute to the development of the society. Moreover, I am interested in marketing and communication, the field where my passion is. Eet Mee allows the combination of these two factors, and that is why I started working here." 
Approved training company 
The Eet Mee Foundation is an accredited training company by the Cooperation Organization for Professional Education and Business (in Dutch: Samenwerkingsorganisatie Beroepsonderwijs Bedrijfsleven). We offer students in secondary vocational education to gain experience as professionals through an internship. Eet Mee guarantees an internship with diverse tasks and interesting contacts with various types of people. 
My internship experience at Stichting Eet Mee  
"In the beginning, I was not sure what to expect from the internship. Are there enough marketing tasks? Does a social organization fit in my study program? Can I learn from someone in the organization? In the first few weeks, I realized that there were many things to do and I can learn from the organization. Everything that I had doubted was cleared. It was a great internship and I learned a lot. I have made significant development in the field of marketing, as well as in personal skills. So, for all students who are doing the Marketing or Communication program: an internship at Eet Mee is as exciting and educational, if not more, than an internship in a commercial company."

Nick, intern Marketing and Communication at Eet Mee.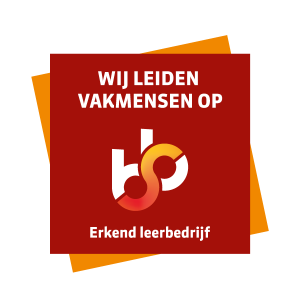 Partners
Besides the volunteers, there are also many kindhearted third-parties who support us. Either with a monthly contribution or a single time donation, but also in many other ways. For example, by supplying computers and cooking aprons, maintaining our website or brainstorming for our marketing strategies.
Would you like to support us? Read more about donating to Eet Mee or send an email to annelies@eetmee.nl.