https://www.youtube.com/watch?v=nCa_0dIMq6k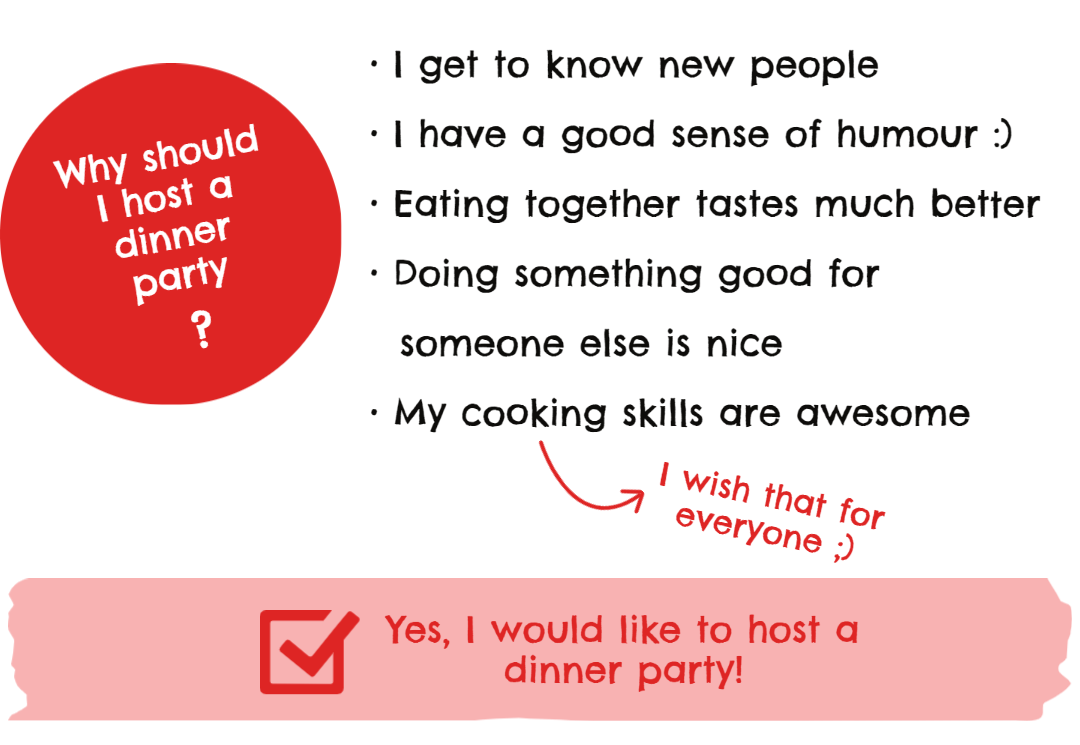 Eat, meet & experience together
Do you enjoy a good conversation? Are you excited about meeting people you wouldn't normally meet? Do you like cooking for others?Whatever your reason: Eet Mee is a great and fun way to meet new people. Join in and contribute to more genuine connections in society.
Since 2009, Eet Mee has been bringing people together at the dinner table for cosy meals through various formulas. This way, you expand your social circle and get to know other cultures and languages. We have already made over 12.000 matches. Feel welcome and sign up.
It was a great evening. We enjoyed our meal, feeling relaxed while talking to each other, and we laughed a lot.