https://www.youtube.com/watch?v=nCa_0dIMq6k
Meet refugees from the temporary shelter at your table
Join Come & Eat
Two temporary shelters have been opened up in Utrecht for refugees who have arrived from various countries: the Starlodge Hotel and a former office building on the 't Goylaan. To offer them a moment to escape the enormity of the shelter and to meet local residents in a homely atmosphere, Eet Mee is organizing the Come & Eat initiative.
What is Come & Eat?
As a resident of Utrecht or one of the surrounding areas, you welcome a group of refugees for dinner at your home. You cook something delicious for your guests or cook together with them. You get to know the people behind the heart-breaking stories in the news. For them it's their first opportunity to meet with the Dutch and their culture.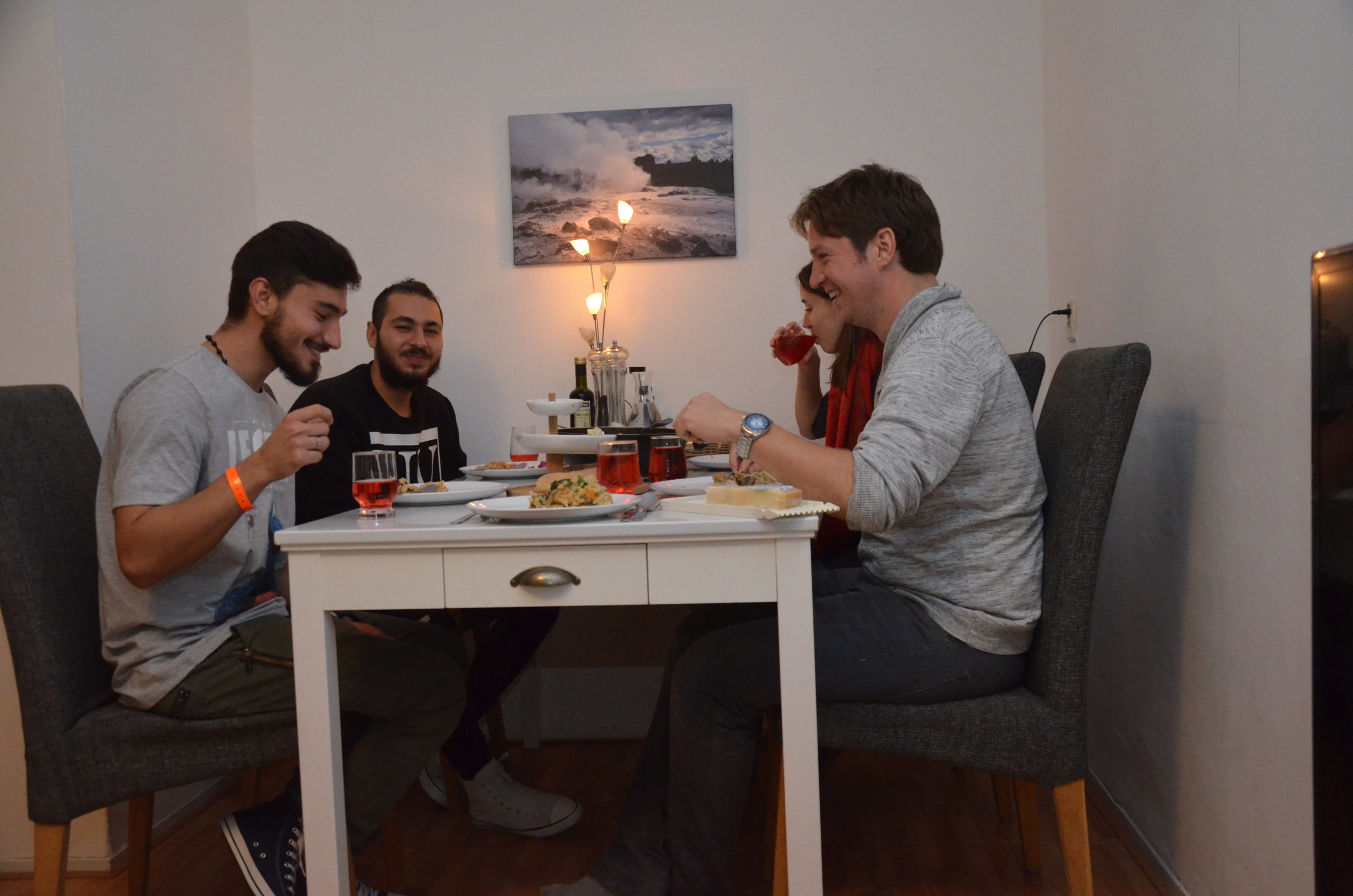 How can you join in with Come & Eat?
Register as a host address for Come & Eat. We will then contact you to arrange a date for the dinner and match you with your guests. We provide helpful guidelines to ensure that the dinner party is a success for you and for your guests. And of course, you can organize a Come & Eat dinner as often as you like.
Expectations
You live in the city of Utrecht or the immediate vicinity.
You will welcome two or three (often male) refugees or a family.
As a host address, you pick up the guests yourself, and afterwards bring them back to the emergency shelter.
You can pick up your guests by public transport or by car. There is parking space available. If you live close by, you can walk.
Sign Up!
Please complete the form and we will then contact you for further details. Please note: the first date for which you can offer dinner is Thursday, Januari 19, 2023.